blog
Back
Make Estes Park Resort Your Place for Romance
Photo Credit: Brooke Cagle, Unsplash
Estes Park will be a place to remember for both of you, with plenty of special moments to share, and many opportunities to begin or take to the next level, life, with that extra special person. Enjoy the numerous activities for that perfect romantic getaway in Estes Park.
Some Great Ideas to Share with that Special Person
Dunraven Restaurant at the Estes Park Resort
The scenery doesn't get any better, whether you're scanning the vista, gazing at the person across from you, or taking in your delicious dish. Dunraven at the Estes Park Resort has it all, especially delicious cuisine. Now situated on the shore of Lake Estes, Dunraven wants you to have a memorable experience. Join them in their Tuscan Room for their Whiskey Dinner, Friday, March 3rd, featuring Laws Whiskey House and Chef Ken Thomas. It is sure to be a fun mix of bourbon and bites.
Couples Massage Qi Lounge at the Estes Park Resort
The best way to begin your stay at the Estes Park Resort is at the Qi Lounge for a Couples Message. This is a great way to shift your mood for a wonderful time together. It's a way for the two of you to relax and enjoy a healthful spa experience.
Picnic Date in the Rockies
There is a special spot out there waiting for you in Rocky Mountain National Park. Pack a picnic lunch and head out for a romantic day. Maybe you can create that special moment and find that setting for that biggest of all questions. The park has no shortage of spectacular scenery. You are sure to find your special place.
Spend the Day at Lake Estes
With all the views of Lake Estes from Estes Park Resort, you won't have to go far. But you can also explore Lake Estes, discover some excluded spots, and return easily.
See the Colors of Fall
Estes Park is particularly glorious during September, officially September 22nd. Aspen groves are glowing and shimmering in gold and orange. On September 23rd and 24th,2023, in Bond Park, Autumn Gold Festival will be happening. Enjoy a freshly grilled brat with all the fixings, and either a cold brew or a glass of wine. This is a good way to turn your time together into an event. There is also some world-class musical entertainment.
Take a Scenic Drive
A great way to take in the beauty together is to take a scenic drive. In Rocky Mountain National Park, there are a couple of spectacular drives we should mention, the Old Fall River Road and Trail Ridge Road. These roads are closed during the winter, but from spring to autumn, the views are heavenly.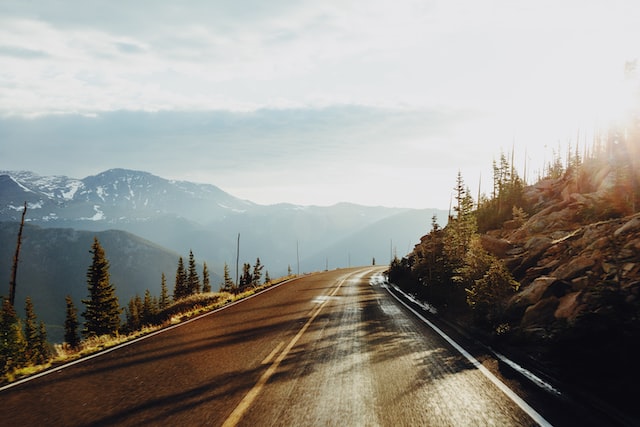 Hike the Trails
A hike in the moonlight with your loved one is as romantic as it gets. Head out for a hike under the stars. Or enjoy spectacular views of Bridal Veil falls. This 20 ft. waterfall may remind you of a classic and traditional adornment worn by a bride on her wedding day, a perfect way to bring up the idea.
Stargaze at the Rocky Mountain National Park
The feeling you have for your special person is as clear as the Colorado night sky. You are sure to cherish these moments together, knowing you're not alone in this big universe. A sky full of stars in Rocky Mountain National Park is a great experience for both of you.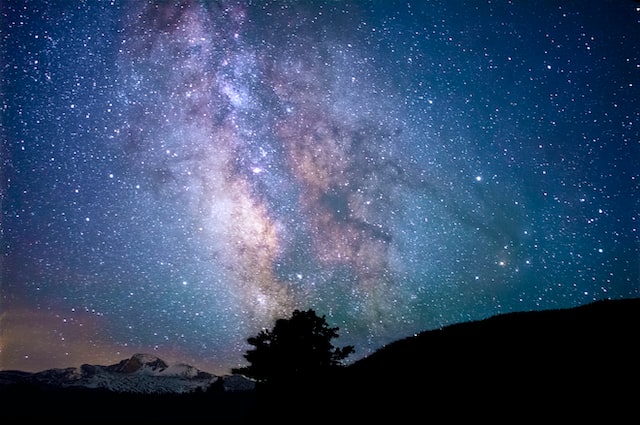 The all-in-one wedding experience at Estes Park Resort
Your wedding experience is perfect when you have a team of experienced wedding planners catering to your every need. You focus on the one you love and those closest to you while we handle everything that makes this a most cherished event. Between our ideal location, which includes your choice of a Lakeside Pavilion, a sunlit outdoor Gazebo, or the elegant Grand Ballroom, and our delicious catering, it will be a time to remember.
You and Your Romantic Partner Will Love Estes Park Resort
Let Estes Park Resort provide the perfect place to take your relationship to a beautiful level. This is a place for your best friend to become your betrothed. With over fifty-five elegant and spacious rooms and suites, there are plenty of opportunities for romance. Make sure to book your special time at Estes Park Resort.
Back
Recent Post
Your wedding is a dream come true, and there is no better venue for that dream than Estes Park Resort. With multiple venues, an onsite spa for your bridal party preparations and wedding accommodations for all of your guests, the Estes Park Resort offers the best all-in-one wedding experience.
Channel the pristine energy of the Rocky Mountains with wellness treatments designed to inspire inner calm and physical balance. Qi Lounge offers a range of lush spa and aesthetic services to care for you from head to toe. Plan this time for yourself - you deserve every second.
Prev Post
Next Post
Newsletter