Back
EXPLORE ROCKY MOUNTAIN NATIONAL PARK WITH HEATHEN CREEK OUTFITTERS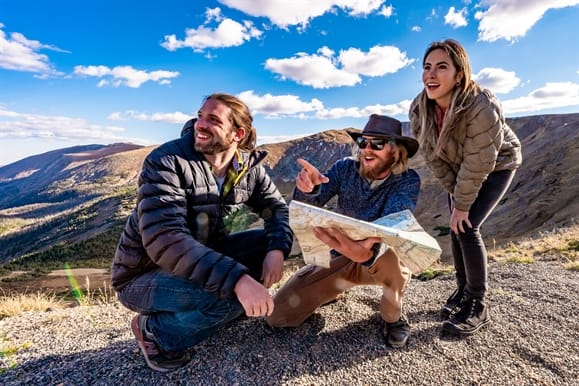 Heathen Creek Outfitters strives to connect people to the land through story. People also go to the mountains to find their own story, and liberate themselves from the stories they may feel stuck in. Oftentimes there's a destination in mind when you get here, or a "Top Ten Hikes" blog that tells you THE BEST place to go in Rocky Mountain National Park and Heathen Creek Outfitters will deliver those tours, but it seems these hidden gems aren't so hidden any more. Avoid signing up for hiking and jeep tours, tailored for the masses, and connect on a more personal level to the forest. Ian Mauhs, owner of Heathen Creek Outfitters delivers Hiking Tours, Jeep Tours, and Forest Bathing experiences of Rocky Mountain NP.
HEATHEN CREEK OUTFITTERS | IAN'S STORY
My dad took me on my first hike when I was very young, and it was quite frustrating for him to explain the concept. Every two feet I would look at something and we would have to stop and examine it, and so what he thought was going to be a destination trip turned into an exhilarating wander. I didn't care about where we were walking to, there was a worm in front of me, and that was more important.
As I got further into outdoor recreation it seemed that the times I really got to understand the mountains were the most valuable. I've covered the 26 mile Continental Divide loop in a day to scout a 5 day backpacking trip. I didn't take any time to think about where I was, what was happening around me, or what my surroundings experience compared to what I experience. You miss so much when you're thinking about the destination, or when you're concentrating on your pace, or the time, but when your nose smells the fragrant Lodge Pole Pine forest, THAT is the time your natural body is experiencing the natural world, and that's what I want to deliver.
I'll be the first person to tell you that you don't have to hike to connect with nature. Being outside helps, but opening your senses, being present, and slowing down is the most important part. This rest and digest concept is from the Japanese practice of Forest Bathing, but can be incorporated into any encounter of the natural world. I am the only Forest Bathing guide in America with a permit in the National Parks. In other countries, they are building national parks dedicated to this concept.
I'm genuinely curious about what the guest wants to see. Oftentimes when people sign up for a packaged tour they go in over their head, or they end up being disappointed by the lack of challenge. On a private tour, with a seasoned guide, there are far more options to explore. Yes, climbing 14,259′ Longs Peak is a big deal, but the majority of people get altitude sick climbing it, not to mention navigating around everyone else climbing the same mountain is a harrowing ordeal when there's so few hand holds. I would rather deliver the experience of climbing a mountain that's more attainable for the guest, that will give you the same beautiful views, and sharing the summit with nothing but a family of Marmots around. On average, 300 people attempt Longs Peak every day. On this mountain, my dad and I encountered 6 people.
I cherish the weird spots, and I think your family will too! You can access these areas on Lumpy Ridge, which is a great enchanted piece of forest, and off shoot of the National Park just north of town. It has minimal elevation gain, and lots of sunlight. To me it feels more like a montane landscape in Arizona, and you're separated from the big mountains of the great divide, to something more secluded and unique. The rock on the left is called Paul Bunyans Boot, he wore a hole right through it!! On the other side of Lumpy Ridge is Balanced Rock, which is the destination of a great hike, but if you enjoy climbing around on smooth granite rocks and exploring the natural playground of the forest, there's plenty more of that to consider.
The mountains and forest have stories to tell and share, ask us at Estes Park Resort and Heathen Creek Outfitters will open the doors to that experience.
Ian

Back
Recent Post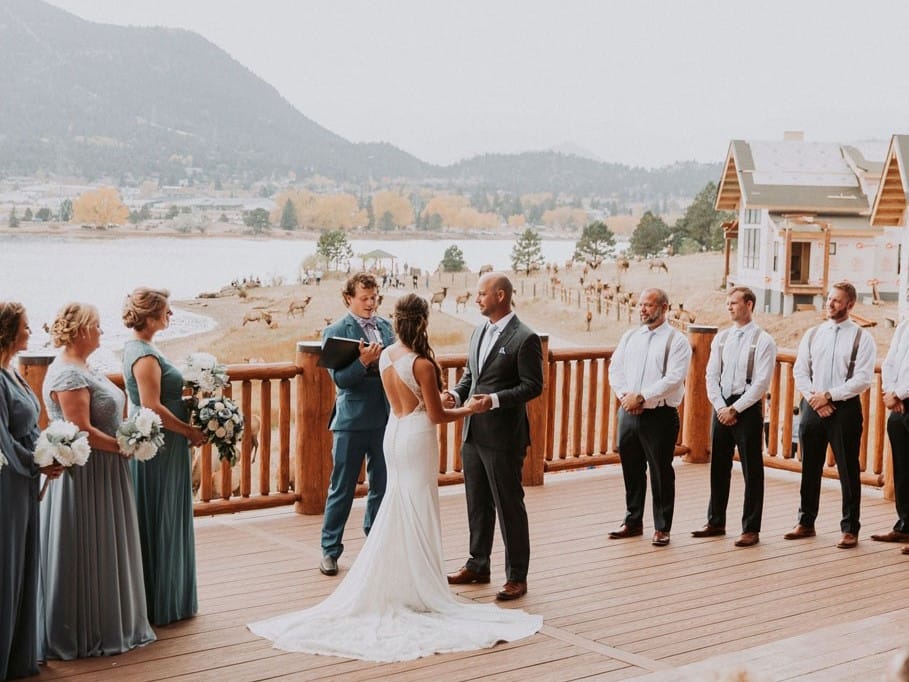 Your wedding is a dream come true, and there is no better venue for that dream than Estes Park Resort. With multiple venues, an onsite spa for your bridal party preparations and wedding accommodations for all of your guests, the Estes Park Resort offers the best all-in-one wedding experience.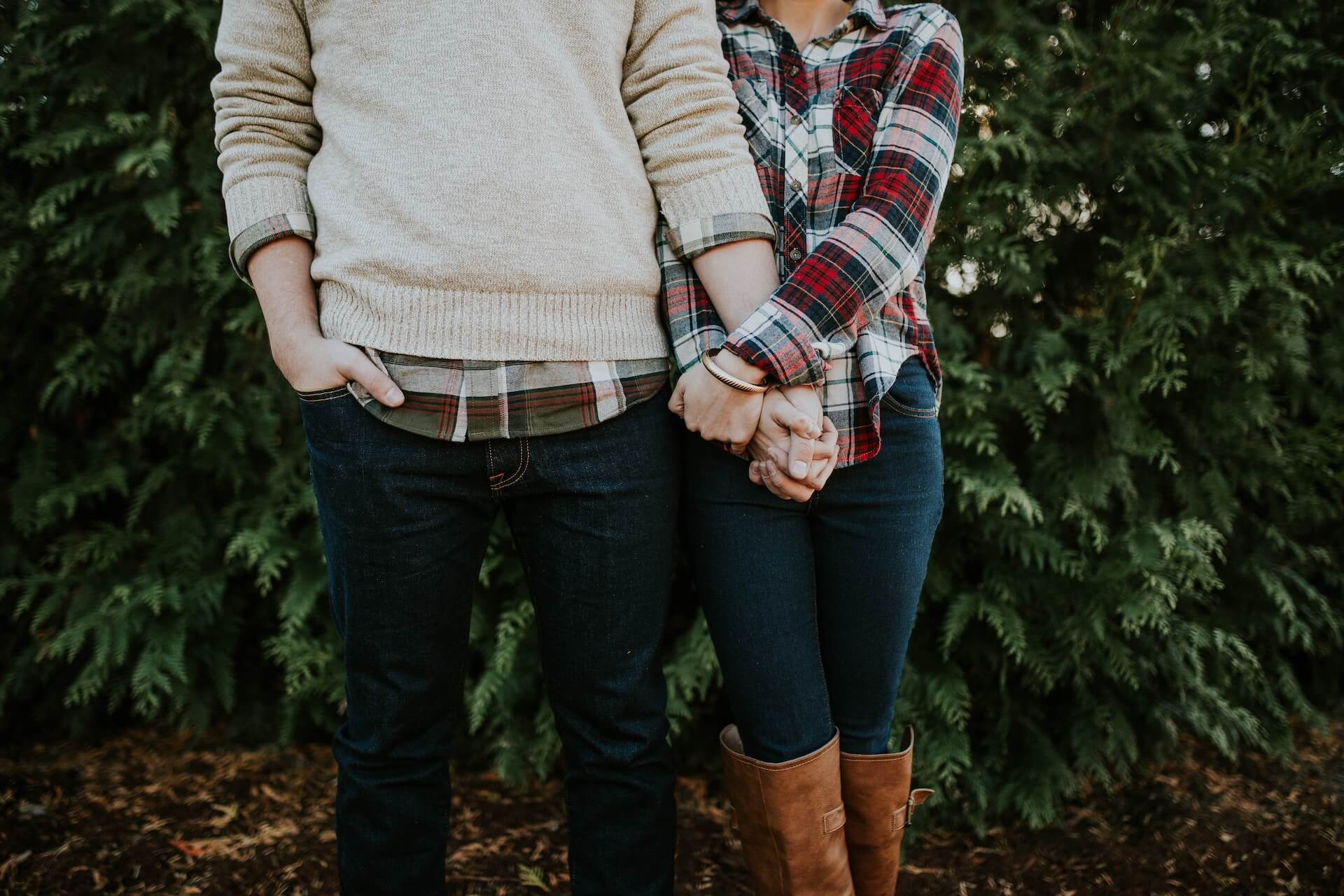 Estes Park will be a place to remember for both of you, with plenty of special moments to share, and many opportunities to begin or take to the next level, life, with that extra special person. Enjoy the numerous activities for that perfect romantic getaway in Estes Park.
Newsletter